The beaches in Sharjah are beautiful and inviting. With options like Al Khan Beach, Al Mamzar Beach, and Sharjah Beach, there is something for everyone to enjoy. Whether you want to build sandcastles, play beach games, swim in the refreshing water, or simply relax on the sandy shore, Sharjah's beaches offer a perfect getaway for a day of fun and relaxation.
Evening at Al Majaz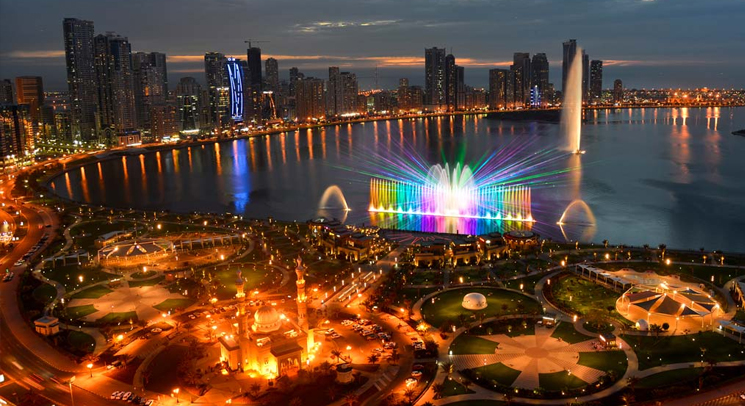 Al Majaz is located in the heart of Sharjah, making it easily accessible from anywhere in the city. It's a must-visit destination in Sharjah, offering visitors a range of attractions and experiences. Whether you're looking for a leisurely stroll along the waterfront, family-friendly entertainment, or cultural events, Al Majaz has something for everyone. So, if you're in Sharjah, don't miss the opportunity to explore this vibrant area.
---
Visit to Al Qasba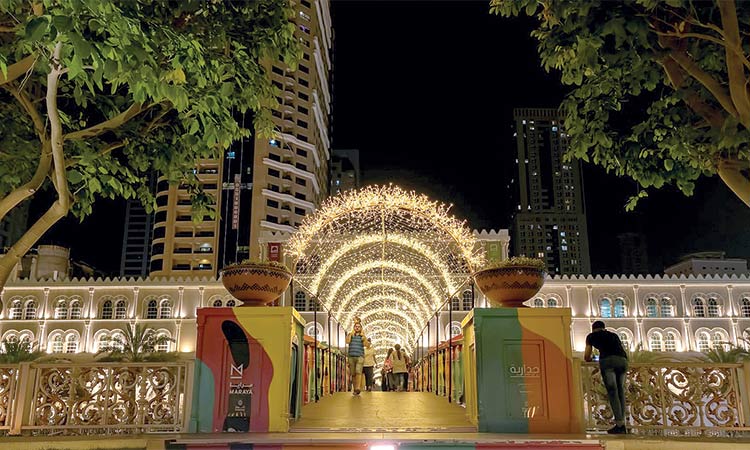 Adjacent to Al Majaz Waterfront is Al Qasba, an area known for its stunning architecture and design. The area features a range of attractions, including the Eye of the Emirates, a Ferris wheel offering panoramic views of Sharjah, and a range of restaurants and cafes.
---
A Day at Old Souq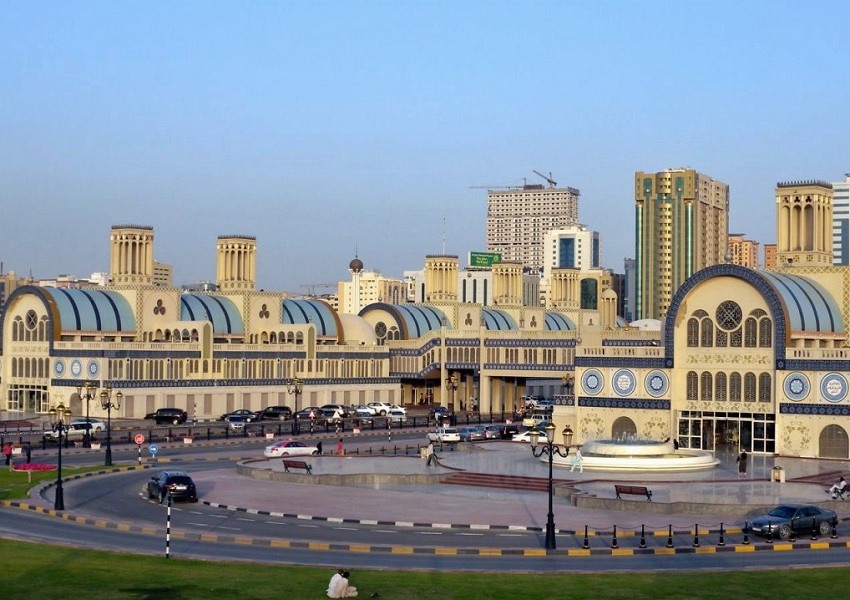 The Old Souq area of Sharjah is a must-visit destination for those interested in the city's history and culture. The souq features traditional Emirati architecture and offers a range of shops selling local products such as textiles, spices, and perfumes. Visitors can also enjoy a range of street food and traditional Emirati dishes.
---
Visit to Noor Mosque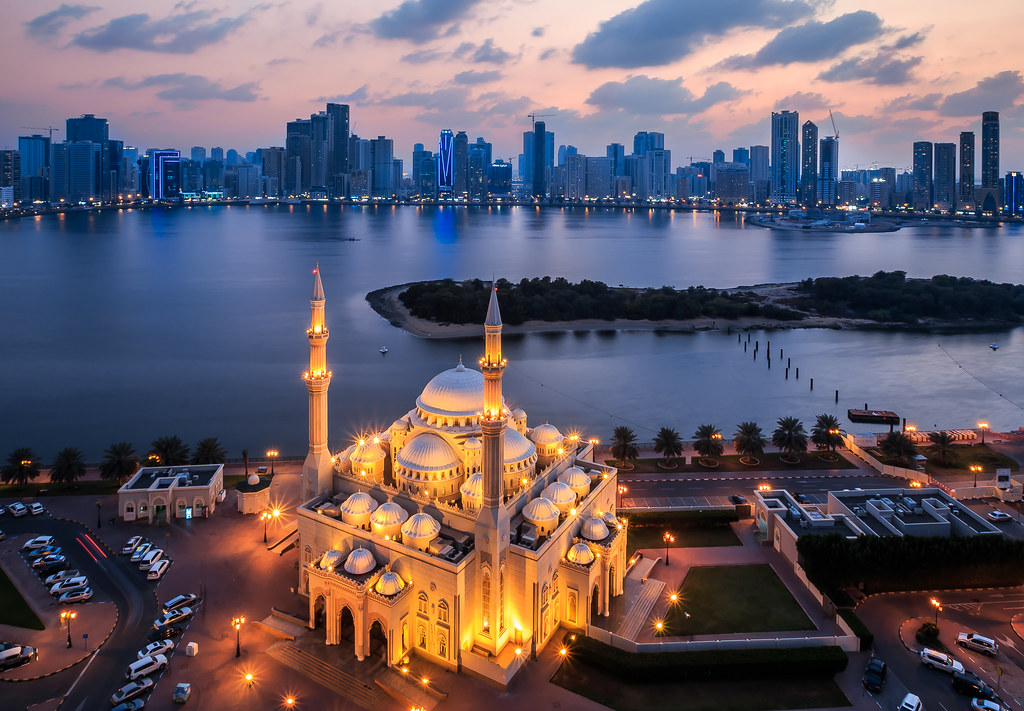 The Noor Mosque, also known as the Mosque of Light, is a magnificent architectural masterpiece nestled in the heart of Sharjah. With its grandeur and elegance, the mosque stands as a symbol of spiritual enlightenment and peace. Its stunning design, adorned with intricate calligraphy and breathtaking chandeliers, creates an atmosphere of serenity and reverence. The Noor Mosque welcomes visitors to experience its captivating beauty and embrace the tranquility that radiates within its walls.
Photo: Google